In our expert 1byone Belt-Drive 3-Speed Stereo Turntable review, we ask: does it deliver value? It boasts a wooden finish and a stylish and attractive appearance, but is that all?

The 1byone Stereo Turntable Review – A Natural Beauty With Excellent Features
At a Glance:

1byone Belt-Drive Stereo Turntable
We certainly hope you benefit from the information we provide in this article! Just so you know, we may receive compensation if you use the links on this page. If you do, thank you so much!
If you're a music lover (and who isn't?), who wants to have a complete music system with integrated speakers then here's our honest review of the 1byone Belt-Drive Stereo Turntable to help you make your decision.
The manufacturer claims that their objective is to create a turntable that reminds you of the 1930s and 1940s. How true are those claims? Let's find out in this review.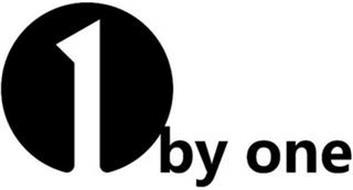 1byone Turntable Features
The turntable manufactured by 1byone boasts a wooden finish that gives it a stylish and attractive appearance. It comes with a protective dust cover and a simple to use front panel with easy playback controls.
The overall styling has been inspired by earlier generations where the belt-drive operation of turntables absorbed motor vibrations and noise.
Considering the modern upgrades including digital accessibility, this makes it a better choice for a record player with USB connectivity.

Check One By One Stereo Turntable Availability >>
Multimedia Friendly
The turntable comes with selectable speed settings (33 / 45 / 78 RPM) and it also includes a 45-RPM adaptor enabling you to play all the vinyl records in your collection.
he two front-facing stereo speakers can play full spectrum sound to enable you to listen to both MP3s and vinyl records using the USB key. The 1.5-watt speakers are excellently tuned to produce good sound quality.
The use of vinyl on turntables does not just help in playing music, but it also creates a unique auditory and physical connection to the classic eras. This entertainment system from One By One promises to offer a vibrant medium for anyone wanting to enjoy this amazing experience.

We were impressed to see that the makers have integrated contemporary technology such as Vinyl-MP3 recording to allow you to take classic albums with you on the go.
It also allows you to connect your home stereo system to the turntable with the help of an RCA line-out. You may alternatively listen to music on the integrated speakers.
You can add more years to your turntable's life by adding a stylist which is easily replaceable. All you need to do is unlock and pull the old stylist cartridge from the head and push in the new one.
Read What 1byone Turntable Users are Saying >>
A common problem with most vinyl collection enthusiasts is that they cannot carry the turntable with them wherever they go. This innovative product solves this problem as it allows vinyl-to-MP3 recording.
So, the audio files from vinyl records can be easily converted to MP3 format files so that you can play them on your mobile device.
Highlights:
Measures 13 x 11.8 x 5 inches
Weighs 5 pounds
Wooden appearance
Protective dust cover
Vinyl-to-MP3 Recording
3 speed controls
Front-facing Stereo Speakers
RCA Output

Points to Consider
1byone Belt-Drive 3-Speed Stereo Turntable Review
What We Like
It has a small and compact size so it doesn't take up a lot of space
The wooden styling and chrome detailing at the front gives turntable a beautiful retro look
The design is inspired by the vintage players of the 1930s and 1940s
It has simple and easy to use controls that can be used by almost anybody
It enables you to convert, record and store the vinyl as MP3 files
The speakers provide an absolutely brilliant sound balance
The customer support is solid and they are quick to respond to issues
Offers good value for the money
What We Don't Like
Sound is not loud enough; you may need to buy your own speakers
When playing in the 45rpm speed, the album can stop 5 seconds before the end
Compare Featured Turntable Models:

Final Verdict: Is This Versatile 1byone Unit for You?
We really like the cool retro design of this 1byone Belt-Drive 3-Speed Stereo Turntable and its compact form that does not take up a lot of space. Although the design has been inspired by older eras, it features all the modern and advanced technology to deliver great sound quality.
Setting up the system is easy and it works smoothly to give you a well-balanced sound which is good enough. Although it comes with an in-built speaker, the sound may not be loud enough for some people.
However, you can always integrate the system with your own stereo speakers to punch up the db and get your desired sound level.
We found the customer support offered by 1byone truly impressive. They provide a 12 months replacement guarantee in case of any defects.
The customer service is friendly and they are quick to respond to any issues raised by customers. Overall, we feel this turntable comes with attractive features you can expect from a product of this kind and at this price.

What Do 1byone Turntable Owners Think? >>
Build Quality

Sound Quality

Value Factor

Turntable Lovers Most Popular Accessories: