In this 1byone Wireless Turntable HiFi System review, we look at whether it's a good deal for a system that includes bookshelf speakers – or not!

1byone Wireless Turntable HiFi System Review: Modern Appointments With Classic Vibe
1byone Hifi System Ratings at a Glance:



1byone Wireless Turntable HiFi System with 36 Watt Bookshelf Speakers

EASE OF USE

4.6 / 5

Variety of built-in features make it ultra accessible

BUILD QUALITY

4.6 / 5

Solid construction with solid iron platter and dust cover

SOUND QUALITY

4.3 / 5

Dual included speakers provide plenty of punch

VALUE FOR MONEY

4.5 / 5

Nice combo of function, versatility, and price!

We certainly hope you benefit from the information we provide in this article! Just so you know, we may receive compensation if you use the links on this page. If you do, thank you so much!

1byone Wireless Turntable HiFi System Overview
The 1byone Wireless HiFi Turntable System is another great solution for record collectors who may not have an extensive entertainment system.
With included speakers and classic looks, it can quickly become the centerpiece of your bedroom or shared living space.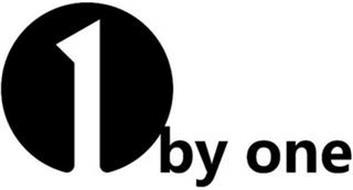 Modern features like bluetooth capability and vinyl-to-MP3 conversion underscore the vintage wood aesthetic. Rock solid construction like a solid iron platter, dust cover, and adjustable counterweight add to the impressive spec sheet.
Ultimately, what makes the 1byone Wireless Turntable stand out in this price point is the included speakers. Audiophiles may prefer to plug in their own external speakers, but there is no need.
The 1byone Wireless Turntable gets you listening to music in mere minutes after opening the packaging.

Digging Deeper Into The Wireless Turntable HiFi System From 1byone
1byone's take on the modern turntable is meant to be an all-in-one solution. For the price, you're getting a bluetooth speaker, a two speed turntable, and a way to convert your vinyl collection to MP3.



It's one of 1byone's most impressive offerings, packing more included specs than their other 2-speed turntables.
This Wireless Turntable HiFi System most notably includes speakers, unlike other 1byone products you might compare it to.

Who Is The 1byone HiFI System Best Suited For?
This hifi turntable from 1byone is a phenomenal choice for a wide variety of music listeners. If you have a large vinyl collection already, the included software lets you back it all up to MP3 for digital storage.
Even if it comes at the loss of some more advanced tone shaping features, this is a very appealing feature. On the other hand, it is also an excellent choice for those new to the turntable world.



What Do 1byone Wireless HiFi System Owners Think? >>

The 1byone Hifi System is user friendly, with stripped down, easy to use controls and modern features. It fits perfectly in a dorm room or bedroom where you can listen to records or connect your phone to listen digitally via bluetooth. Best of all, it comes at an affordable price point.

What's Included?
One of the biggest highlights of this two speed turntable is the included external speakers. These dual 18 watt per side speakers (producing a total of 36 watts total output) are connected via the two RCA output cables, and connect to the built-in preamp.
The included USB connectivity is a nice extra as well, which lets you take advantage of that vinyl-to-MP3 capability we raved about above. These are two nice features that add extra value and come ready to use out of the box!



HiFi System Features
There is actually quite a bit to break down within this loaded 1byone Wireless Turntable. The turntable itself features a solid iron platter and two additional weights.
The anti-skating weight and tone arm counterweight help prevent skipping, skating, and scratching when playing a record. The Audio-Technica stylus cartridge provides that clear, HiFi sound of a vintage record player alongside the built-in preamp.
This preamp, alongside a phono/line output jack let you control the playback through the dual 18 watt per side speakers. To wrap up the impressive spec sheet, there is the previously mentioned bluetooth connectivity and vinyl-to-MP3 conversion option.



1byone HiFi System Highlights
Includes two 18 watt speakers – total output 36 watts
Audio-Technica stylus cartridge
Bluetooth capability
Vinyl-to-MP3 conversion capability
Low profile, classic wooden construction
Solid iron platter with counterweights

How To Get The Most Out Of Your 1byone Wireless Turntable
With everything you need to get started included in the box, it should be easy for anyone to get the most out of this turntable!
The included speakers can be quickly connected, letting you listen to your favorite records in minutes, if not seconds. Connect your phone or tablet via bluetooth to listen digitally just as quickly.
With such user friendliness, it should be super easy to get the most out your new wireless turntable from 1byone!

1byone Wireless Turntable HiFi System – Key Points

What We Like
Bluetooth capability
Sleek, wooden appearance
Dual speakers included
Built-in preamp

What We Don't Like
Low watt speakers
Limited turntable control






Alternative Turntable Systems To Consider
Looking for a similar product at a lower price? Victrola's Modern 3-Speed Bluetooth Turntable packs in the same classic, wooden looks with many similar features.
Bluetooth capability, dual speakers included, and 3 speeds built-in the turntable give it a loaded spec sheet. One advantage, the speakers produce a total of 50 watts of sound instead of 36, making it better for larger living spaces at a lower price.
If a one-shot-solution is what you're looking for, check out Victrola's 8-in-1 Navigator Multimedia Center. This absolutely loaded system includes a 3-speed turntable, bluetooth, CD player, and cassette deck.
There's even more to it, with built-in speakers, AM/FM radio, and an auxiliary input jack. This is truly a jack of all trades and it comes at almost half the price of the 1byone Wireless HiFi System.
Keeping with the theme of more budget friendly options, Crosley also has the 2-speed T150 Turntable System to consider. Sporting a black finish, this turntable comes with two 30 watt speakers for more volume than the more expensive 1byone Wireless Turntable.
Other comparable features like built-in preamp, bluetooth connectivity, and a moving magnetic cartridge round out the spec sheet. However, be wary it lacks the protective dust cover of other options.



Final Thoughts On The 1byone Wireless Turntable HiFi System
With so many turntable options out there, it can be difficult to sift through the information overload. However, options like this 1byone Wireless HiFi Turntable System provide a really safe, user friendly experience without much of an investment.
The bluetooth connectivity and included speakers make it user friendly and versatile for more modern settings. Likewise, the slim design and classy wooden look give it the right appearance to sit in the center of your home or living space.
It's hard to beat the sound quality, functionality, and looks for the price. If you have a few extra dollars to spend than the baseline budget options, the 1byone Wireless HiFi is a must try option for vinyl collectors.



Check Today's 1byone Wireless HiFi System Price! >>

Ease of Use

Build Quality

Sound Quality

Value Factor