An entry-level turntable that looks great and sounds even better? Find out if the Fluance RT81 is it worth the investment in our expert review.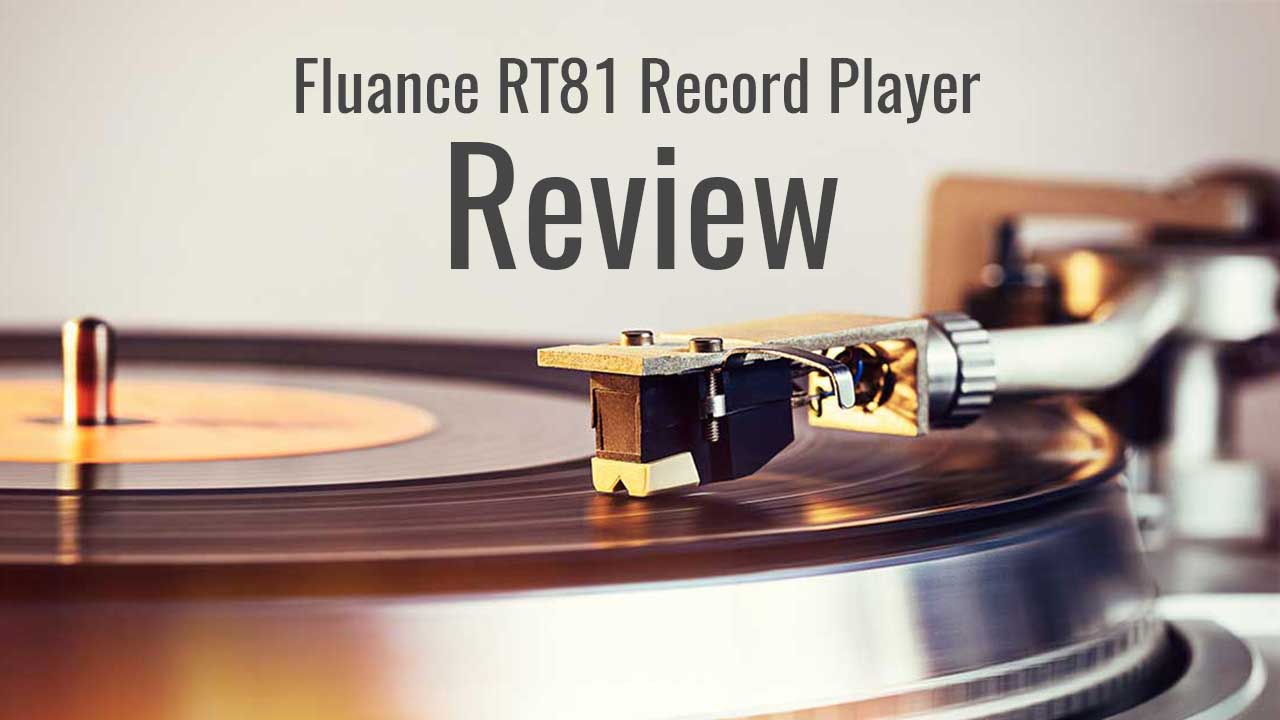 High Fidelity and the Fluance RT81 – Does It Live Up To The Hype?
The Fluence RT81 at a glance:



Fluance RT81 Elite High Fidelity Vinyl Turntable Record Player

This player looks great and sounds even better. If you're looking for an entry-level model that is simple to set up and use, this could be the one for you. It operates brilliantly, can be set at multiple speeds and produces a sound quality fitting of its top-shelf components.
We certainly hope you benefit from the information we provide in this article! Just so you know, we may receive compensation if you use the links on this page. If you do, thank you so much!



The Fluance RT81 Turntable Reviewed
One of the problems that many newbie audiophiles have is in setting up the equipment. It's not surprising, setting up electronic equipment can be a real chore. The wires all practically look the same, and you can quite easily mix them up.
It's not just the setup that can be troublesome. Adjusting the balance is another chore that you might have to perform. We wish that we could tell you that you'd be able to skip it with this model, but that would not be true.


What are Fluance RT81 Turntable Users Saying?

What we can tell you, however, is that you won't have to go searching through endless forums to find out how to do this. The Fluance company provides helpful YouTube videos to walk you through the process step by step.
If you prefer, call up their helpline, and they'll talk you through it. It doesn't get much simpler than that.
Fluance has really outdone itself in providing a system that is simple to set up and use and to support clients if they need the help.
This company focuses on home entertainment systems and is said to have created this product because of the demand for a decent quality system at a reasonable price. The idea was to give users a feel of what high performance actually entails, and they nailed it. Overall, a great value for new vinyl collectors researching the best beginner turntables.

High-Performance Audio Technica Cartridge
This cartridge is proof that diamonds are everyone's best friend. The diamond-tipped stylus runs along the grooves perfectly. You get great sound with less chance of skipping or skating.



Quality Texas Preamp Incorporated
Don't worry about having to connect a million different devices to get the sound to come out of your speakers properly. This preamp makes it possible to plug the turntable into your amp directly, reducing the difficulty of installation and the amount of money you need to spend. At a later stage, you might want to change things up, but this is perfect when you're starting out.

Belt-Driven and Solidly Engineered
You won't need to worry about bad vibrations with the Fluance RT81 Turntable. The base is heavy and uses isolation feet along with the aluminum platter to keep vibration levels down.
The sound is excellent, and audio fidelity is high with this model. You can rest assured that the sound that is produced is exactly what was recorded. It's the sound quality that sets this apart from its competitors in this price range.

Click Here to Read the Latest Reviews >>

It's not all smooth sailing, though. There does seem to be an issue with maintaining the right speed over an extended period of play. If you're likely to sit and listen to music for four or five hours at a time, expect some distortions.
For most users, the level of distortion was acceptable. True audiophiles might find this distracting, though, so it is something that bears considering.
The company does offer a standard one year warranty against manufacturer's defects.










Frequently Asked Questions:

How does the Fluance RT81 sound?
The sound quality is rich and deep. The stylus is of good quality and so follows the grooves exactly. It's belt-driven, and that reduces the vibration to start off with. The heavy cabinet stops any further vibrations from interfering with your music session.






What's the RT81 build quality like?
This is a solid piece of machinery that doesn't feel cheap. Overall, Fluance has used decent quality components and finished them off really well.


Pros and Cons


Fluance RT81 High Fidelity Vinyl Turntable Review


What We Like
Reasonably priced
Great sound quality
Nicely finished
Modern look in a range of colors
High gloss finish complements modern décor perfectly
Belt-driven
Stable
Two-speed operation
High-quality cartridge
Simple to upgrade

What We Don't Like
Doesn't maintain consistent speed after longer periods of play





Compare featured turntable models:



Final Thoughts: Do We Recommend the Fluance RT81 Turntable as a Good Value?
Overall, the Fluance RT81 is an excellent quality piece of equipment for those who are just starting out. It is simple to set up, use, and maintain and doesn't cost a fortune. It's possible to upgrade it at a later stage.
The only thing that gives us pause is the speed problem. If you'll only be playing it for shorter stretches, like two or three hours at a time, this is not going to be an issue, and then we can wholeheartedly recommend it.
If you want to keep playing for longer stretches on a regular basis, then we advise looking elsewhere. While the distortions due to the speed differences are hardly noticeable when listening to louder, bolder music, they become more pronounced with delicate movements.



What Do Fluance Elite High Fidelity Turntable Owners Think? >>
Build Quality

Sound Quality

Value Factor
---
Manufacturer Info:
Website: https://www.fluance.com/
About: Designed for serious performance, Fluance has successfully revolutionized home audio utilizing only superior components and expert audio engineering.