In this 1byone Belt-Drive Portable Turntable Review, we'll take a closer look at this music system to see if it's worth buying – or not.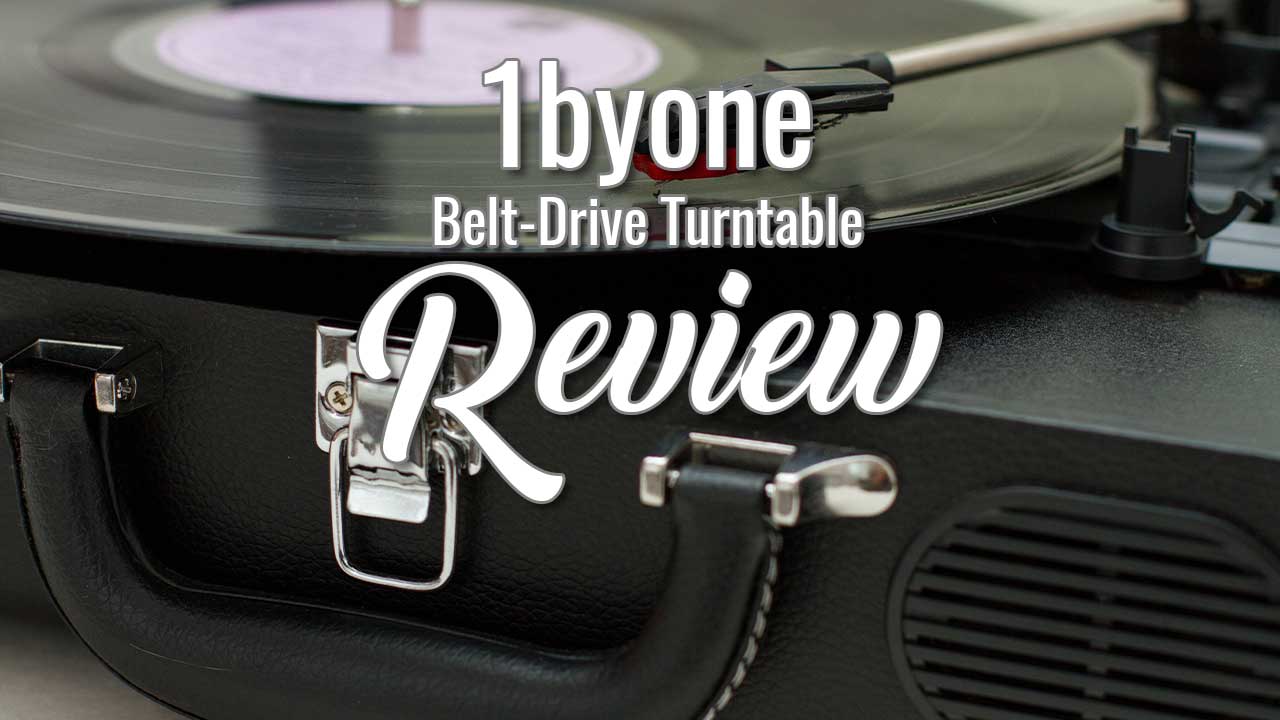 1byone Belt-Drive Portable Turntable Review: Is This Beginner Record Player Worth Your Money?
The 1byone Portable Turntable at a glance:

1byone Belt-Drive Portable Stereo Turntable

EASE OF USE

(4 / 5)

Comes ready to use right out of the box.

BUILD QUALITY

(3.8 / 5)

Beautiful wooden finish with protective cover

SOUND QUALITY

(4 / 5)

Decent sound quality but can be better.

VALUE FOR MONEY

(4 / 5)

A low-cost model for the budget-conscious buyer.

1byone Portable Turntable Overview
1byone Belt-Drive Portable Stereo Turntable is a low-cost record player that's an excellent choice for people who want to enjoy vinyl records at home.
It tries to combine the vintage turntable with advanced technology to give you the nostalgic feel of classic tunes with the ease and comfort of modern living.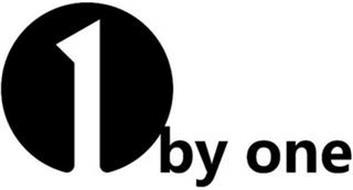 At an inexpensive $50 or less, this music system is among the most affordable record players in its class, making it a perfect device if you are on a tight budget.
It's also an excellent choice if you have just picked up this hobby and want a great suitcase-style record player that's simple to use, wonderfully portable, and adequate enough to play vinyl records anywhere at your leisure.
Again, the one great thing about this turntable is that it's not complicated to use.
The whole thing is preassembled, so you don't need to spend time figuring out the components. By following the instructional manual, you can play your favorite vintage music in no time.





The whole thing is lightweight and easy to carry. It comes with a trendy briefcase design so it can be an excellent gift to your kids as well. Unfortunately, its built-in speakers are quite small.
Therefore, you may find the sound volume not loud enough at times. Hence, if you are someone who likes to play music loudly, I suggest you go for a different type of turntable.
We certainly hope you benefit from the information we provide in this article! Just so you know, we may receive compensation if you use the links on this page. If you do, thank you so much!

What's Inside the Box?



When you purchase this product, you can expect the seller to send you a preassembled turntable. Because of this, you don't need to spend some time building the whole setup from the ground up.
The moment you receive the package, you are supposed to be able to use it immediately.
Inside, you can find an instructional manual and a power cord. It's not battery-operated, so there aren't any extra batteries in the box. However, as far as accessories go, you can't expect to see anything like RCA cables or replacement stylus inside.
RCA cables are useful as there are output jacks on the side of the device. But as it stands, you need to buy them since the manufacturer did not include them in the packaging.

Read What 1byone Portable Turntable Owners Have Said >>

Features
Interest has been high for vintage turntables in recent years. Serious collectors and casual hobbyists have to choose from a wide range of products to decide which audio system fits their needs.
This 1byone Portable Turntable review examines the features of this particular record player to help you determine if it's what you need right now.
Portable and Lightweight: This vinyl record player is something you can bring with you wherever you go. Its briefcase design ensures a secure grip, and at 5.5 pounds, carrying it is not a burden at all.
Input and Output Jacks: You can find the line in and line out ports on the right side of the equipment. You can plug in some audio cables to these ports to hook up an external speaker or connect the turntable to your iPods, mobile phones, or tablets.
3 Speeds Available: You can use the device to play vintage records in 33, 45, and 78 RPMs. With this, you can play your grandpa's old collections as well as the newest pop albums by merely adjusting the RPM speed or your turntable.
Stylish Retro Design: Using excellent craftsmanship, you can enjoy a fashionable record player that has both traditional and contemporary elements. Its durable case comes with metal corners to prevent dents.
Satisfaction Guaranteed: The manufacturer of this product assures customers the quality of their device by offering a 12-month guarantee. They are willing to send you a replacement for free in case of defect or malfunction.
For its price, 1byone Portable Stereo Turntable is a decent audio system that's packed with some useful features. Despite that, it lacks some of the advanced components that are available in other brands like Bluetooth connectivity, FM radio, cassette tape, and CD player.


Pros and Cons


1byone Belt-Drive Portable Turntable Review


What We Like
Speakers tuned for reasonably good sound
Beautiful retro style
Supports vinyl to Mp3 recording

What We Don't Like
Turntable can be "wobbly" when spinning
Has many plastic parts


What Do 1byone Belt-Drive Portable Turntable Think? >>

1byone Belt-Drive Portable Stereo Turntable Tutorial
To better understand how to use this product, there's an excellent tutorial on YouTube that you can watch:


Turntable Alternatives Worth Checking Out
Bluetooth connectivity is quite a common feature of many electronic devices. It allows the connection between two gadgets without the use of cords.
This kind of wireless technology is available in some turntables, but not on the One By One Record Player. If you want to take advantage of a Bluetooth wireless connection, you can try Victrola Bluetooth Suitcase.
Like 1byone, this Victrola device is lightweight and portable. The two of them even look aesthetically similar. However, Victrola has a slight edge because of its Bluetooth function.
Another issue with the One By One Portable Turntable is its sound volume. Due to its compact design, its built-in speakers are quite small. Naturally, due to its size, the sound volume is not that loud.
There are great alternatives if you want to listen to a loud vinyl sound. You can try Nostalgic Wooden Turntable Bluetooth Vinyl Record Player and its high-performance speakers.

Compare featured models:



Conclusion: Is the 1byone Portable Turntable Worth Buying?
The 1byone Belt-Drive Portable Stereo Turntable is a budget music system that combines a vintage record player with modern technology.
Without a doubt, it can be your first turntable, and you will not regret using it because you can play classic records in 3 speeds: 33, 45, and 78 RPMs. There's a simple lever on this device that allows you to switch between these speeds.
Although this device has small built-in speakers, you can hook up some audio cables to higher-performance external speakers. This way, you can enjoy your vinyl music in high volume.
The most significant advantage of this device is its portability. It's very light, so you can easily carry it with you. You don't even need lots of space since it is compact and sturdy. You can tuck it away in the corner of your room after using it.
What's more, 1byone takes pride in their customer service, so if you order, they will give you a 12-month guarantee.



What are 1byone Portable Turntable Owners Saying? >>

Build Quality

Sound Quality

Value Factor