The 1byone Nostalgic Wooden Turntable packs a ton of features into a vintage style media player package. In this review, we'll see if it's everything it seems to be.
We certainly hope you benefit from the information we provide in this article! Just so you know, we may receive compensation if you use the links on this page. If you do, thank you so much!

The Nostalgic Wireless Turntable From 1byone
The 1byone Nostalgic Wireless Media Player at a glance:


1byone Nostalgic Wooden Wireless Vinyl Record Player

EASE OF USE

4.5 / 5

Various RPM settings and other user-friendly features

BUILD QUALITY

4.5 / 5

Overall design and finish is very vintage and elegant

SOUND QUALITY

4.0 / 5

Fidelity is not as accurate compared to other units

VALUE FOR MONEY

4.8 / 5

A great buy for a portable all-around media player

1byone In Review- The New Sound of Vintage
Turntables have been back on trend but as more modern units come about, so are their designs. Gone are the days of turntables in wooden and glass casings; that is until you find the 1byone Nostalgic Wooden Turntable that we are going to review today.
We will talk about the good and the bad about this product, what's included when you buy it, how it works, and more. Let's get started.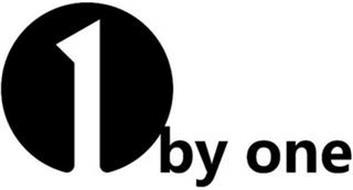 1byone Nostalgic Wooden Turntable Overview
There's not a lot of information about 1byone online. In fact, their website's about page offers little beyond some snippets about what kind of consumer products and appliances that they produce.
As for turntables, they offer quite a few models of different price points and designs. The Nostalgic Wooden Turntable is priced mid-ranged compared to their other turntable selections and is one of the few that really looks vintage.

Who Is The 1byone Nostalgic Turntable For?



The 1byone Nostalgic Wireless Wooden Turntable is great for music lovers who are also looking for a piece that they can also use as a display piece.
Aside from that, we also recommend it for anyone for an all-in-one media player and recorder but is not willing to shell out a lot of money.
We've mentioned above that this product is priced at mid-range, but it is significantly more affordable compared to the turntables made by bigger, especially Japanese, brands.
Having said that, we don't recommend this for audiophiles, as they may find the sound quality lacking—something that regular music lovers probably won't hear or be bothered by.

What's Included?



If you ever decide to purchase this product, you will receive the actual turntable and the stock cartridge (472US-0001). It will come with its own built-in speakers as well, but as we have mentioned, they won't be enough for you to make the most out of your device.
It would have been nice if more information was included on the product page as there was nothing there to indicate what cords are included with the device.

1byone Nostalgic Features



Anyway, now that we have a little background on the 1byone Natural Wood Design Turntable already, let's move on to its features. Here they are:
Speed Settings: This unit can play almost all of your records with its three-speed settings, including 33, 45, and 78 RPM.
Multimedia Play: This unit can play vinyl records, CDs, cassettes, and even music coming from your digital devices as long as they have wireless connectivity.
Wireless Connection: Speaking of wireless connectivity, this device is Bluetooth-enabled and can accommodate music saved or currently being streamed on your digital devices.
Audio Recording: To take these multimedia features to another level, this unit can even convert the music you love from your vinyl records, CDs, and cassettes into mp3 files and save them on your digital device.
Durable Wooden Casing: Finally, let's not forget the charm of this piece. It's this unit's wooden casing that used the company's solid engineered woodcraft technology that hinders unwanted vibrations and ensures smoother sound quality.

Check 1byone Nostalgic Turntable Availability Here! >>

How to Get the Most Out of It
Here are some quick tips on how to enjoy your unit to the fullest:
Create a home entertainment hub. This place will contain your turntable, vinyl collection, and cassettes. Don't forget to include a stand for your smartphone or tablet and the necessary cords you need.
Cover the device when not in use. This turntable comes with a wooden cover, so be sure to make use of it to prevent dust from ruining the sound quality of your records.
Install speakers for better sound quality. This device has a built-in AUX-Out RCA jack that you can use to attach speakers and enjoy your music better.



1byone Pros and Cons


1byone Nostalgic Wireless Turntable Review


What We Like
Vintage design
Easy to use
Multi-purpose media player
Durable casing

What We Don't Like
Requires speakers for better sound quality




1byone Natural Wood Design Turntable vs. Similar Units
Now that we've finished discussing all its features, you might be wondering if there are any somewhat similar products out there and how the 1byone Nostalgic Wooden Turntable compares to them.
We've found three that share the same aesthetic and sound.
Victrola's 6-in-1 Mid-Century Record Player
The first unit we've found is Victrola's 6-in-1 Mid-Century Record Player. Like the Nostalgic Wooden Turntable, it has three-speed settings and it can also play the radio, CDs, cassettes, and vinyl records. It is also Bluetooth-enabled.
The only lacking feature is the audio converter and recorder. With the same price point and that lacking feature, we would only recommend this unit for those who are looking for multiple wood color options.
This has four namely espresso, farmhouse oatmeal, farmhouse walnut, and gray.
Victrola 50's Retro Turntable
The second vintage-looking unit we've found is also from Victrola. This time, however, it sports a fifties vibe instead of the mid-century feel.
This particular Victrola unit has four color options: red, black, blue, and teal. It is more affordable than their Mid-Century Record Player and of course, the Nostalgic Wooden Turntable. That's because it lacks a cassette player.
Crosley CR704D-PA Turntable
Finally, there's the Crosley CR704D-PA Turntable. This also shares the same price point as the Nostalgic Wooden Turntable, and almost all of the same features, but what we absolutely love about this product is its twenties look.
Its design is so authentic that it can even be used in a set if it weren't for the CD deck.



Final Thoughts On The 1byone Nostalgic Wireless Turntable Media Center – Is It Worth It?
In a nutshell, it'll all depend on your personal music needs. What type of vintage look are you going for? Do you really need a cassette player and audio recorder? Are you willing to pay a bit more for these features?
Or are you an audiophile that would prefer the bigger brands, regardless if they look vintage or not?
For those who want to combine the artsy feel with an all-in-one turntable, though, that can accommodate various mediums of music, then we definitely recommend the 1byone Nostalgic Wireless Turntable. You won't be disappointed.



What are 1byone Nostalgic Turntable owners Saying? >>

Ease of Use

Build Quality

Sound Quality

Value Factor