What is the Difference between PHONO and LINE?
Which one should you use? Exactly what is the difference between phono vs line inputs? Does phono or line sound better?
Granted, that's a lot of questions, and it can be confusing, even to those who are experienced with turntables.
Let's take a close look at the differences so you can decide which is best for your needs.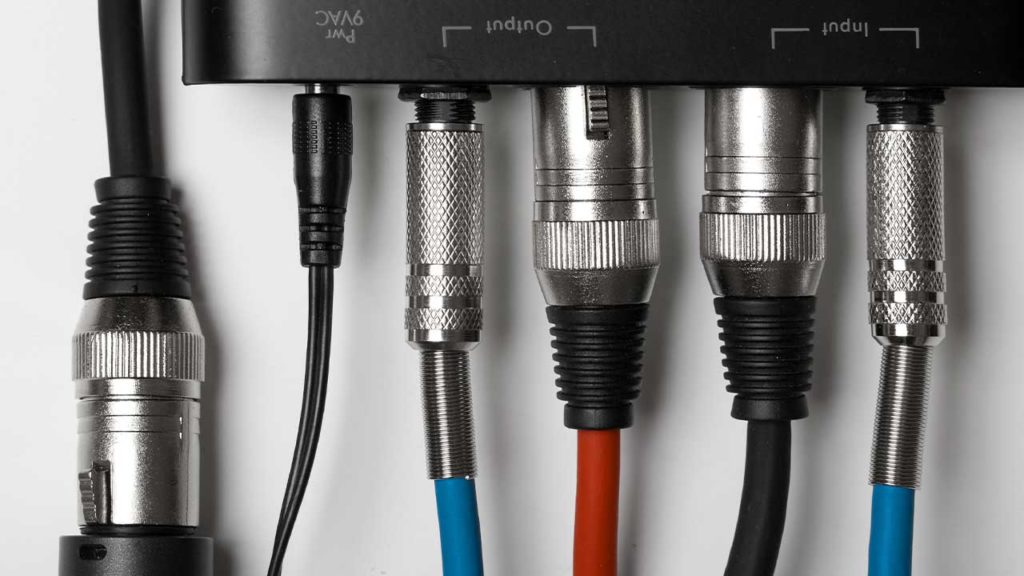 We hope you find this article helpful, informative and unbiased. Just so you know, we may receive compensation if you use the links on this page. If you do, thank you so much!
Understanding Signal Levels
There are two types of signal levels: LINE and PHONO.
A LINE signal is 0.316 Volt RMS – most DVD and CD players have this type of signal.
A PHONO signal level can range from 0.2 mV to 7 mV (low output and high output).
Furthermore, a phono signal is a lot weaker, and it's not standardized, plus it will be different depending on the turntable.
In this case, the signal will depend on the type of phono cartridge that's used.
Most of the time, you will see cartridges and turntables with a PHONO signal that is about 5 mV.
A LINE signal is as much as 1,500 times stronger.
What you should not do >>
It's important to note that you should never try to connect a device's line output to an amplifier's phono input. The difference in levels is like trying to hammer a nail with a sledgehammer.
Never connect a line output signal to a phono input.
This is because the amp's phono input is expecting a relatively weak signal but instead, gets overloaded – which can damage the amplifier, and your speakers!
Is PHONO Input the Same as AUX?
Phono inputs are not the same as AUX inputs. In fact, you can't use them interchangeably. AUX inputs provide a clean input, while Phono inputs have internal equalizers.
Also, you need to have a sound signal for a Phono input, and this signal comes from a cartridge. The signals have completely different frequency response levels.
While it's possible to plug into the Phono inputs, the signal will be low quality, and you won't get the full volume you want.
Is RCA the Same as PHONO?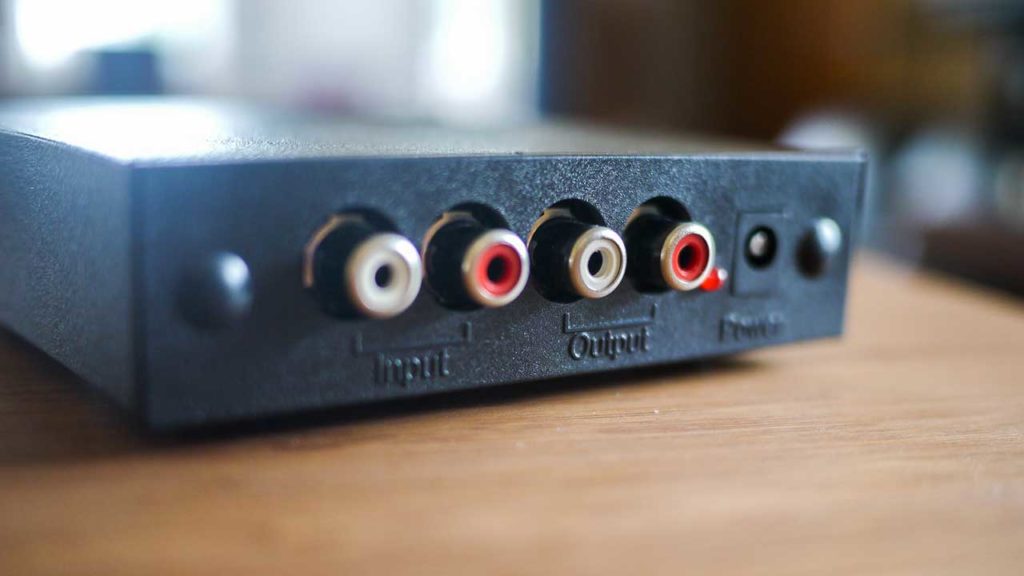 People also get confused about RCA and PHONO. Many wonder if they're the same, and technically, they are because the plugs are the same.
But to be more specific, the only devices that should be plugged into an amplifier's input jacks labeled "PHONO", should be a phonograph, turntable, or even a microphone. In other word, units that have no preamp.
What Does PHONO Mean on a Record Player?
Simply put, a "PHONO" or phonograph input is a socket that can be found on an amplifier or a stereo receiver. This input accepts signals that come from an analog turntable.
The input circuit boosts the signal and lets you have the Recording Industry Association of America (RIAA) equalization to get the original sound.
Here's more on what RIAA equalization is all about:
Should You have a PHONO Preamp?
A PHONO preamp, also referred to as a phono stage, is a component for your system that amplifies the signal.
That signal starts at the turntable then connects to the sound system, just like connecting any other source of audio.
A phono preamp is used to change the RIAA equalization curve to sound like the original recording. If you really want to enjoy listening to your vinyl, you are definitely going to need a phono preamp.
What is the Best Budget PHONO Preamp?
There are plenty of great PHONO preamps available on the market today. The one you choose will depend on a few factors, with the main two being quality and price.
If you have a small budget, the PYLE PHONO Turntable Preamp would be a great choice. Most products from PYLE offer quality sound, and they are not expensive. You can currently get this preamp for less than $20.

Conclusion
The more you know about your stereo gear, the better your system. Including the overall enjoyment of your audio experience.
If you have a hard time understanding the technical terminologies, don't fret, there's lots of great information freely available to help you understand the details.
If you're shopping with a reputable audio supplier, salespeople have the knowledge to make sure you get the best system at a price you can afford.
Don't be afraid to ask questions, and make sure you shop around to find the best deals on all of your stereo equipment.