What are the best bookshelf speakers for vinyl? Find out which manufacturer provides the best bang for the buck with the help of this comprehensive guide.


Top 5 Best Bookshelf Speakers for Vinyl
We hope you find this article helpful and unbiased. By using links on this page we may receive compensation at no extra cost. If you do, thank you so much!
Vinyl Bookshelf Speakers Compared:
Product
Image
Features
Editor's Rating
Relative Price

#1 Best Overall Value

Tractrix Horn-Loaded Linear Travel Suspension Tweeter

Great design with copper spun IMG woofer

(4.6)

$$$

 

 

#2 Most Features

Attractive wooden vinyl design

Versatile active / powered speakers

(4.6)

$$

 

 

#3 Best Budget Pick

18dB / Octave 9-element crossover

Produces excellent sound for the price

(4.6)

$$

 

 

#4 Best Designed

Refined 6-element high-quality crossover

Designed by world-renowned Andrew Jones

(4.7)

$$$

 

 

#5 Best Dispersion

Wide dispersion and excellent area coverage

Wall mountable and accessible to use

(4.7)

$$$

 

 

Who Makes The Best Budget Friendly Bookshelf Speakers for Record Players?
In cities around the world, floor space is at a premium. If you're an audiophile, this presents a problem as you want to set up the best audio system for your home.
But that's not possible without floor speakers.
Or is it?
Bookshelf speakers for your turntable system are probably the best answer to this problem.
They are larger than portable speakers and have better audio quality. At the same, the time take up less space than floor speakers.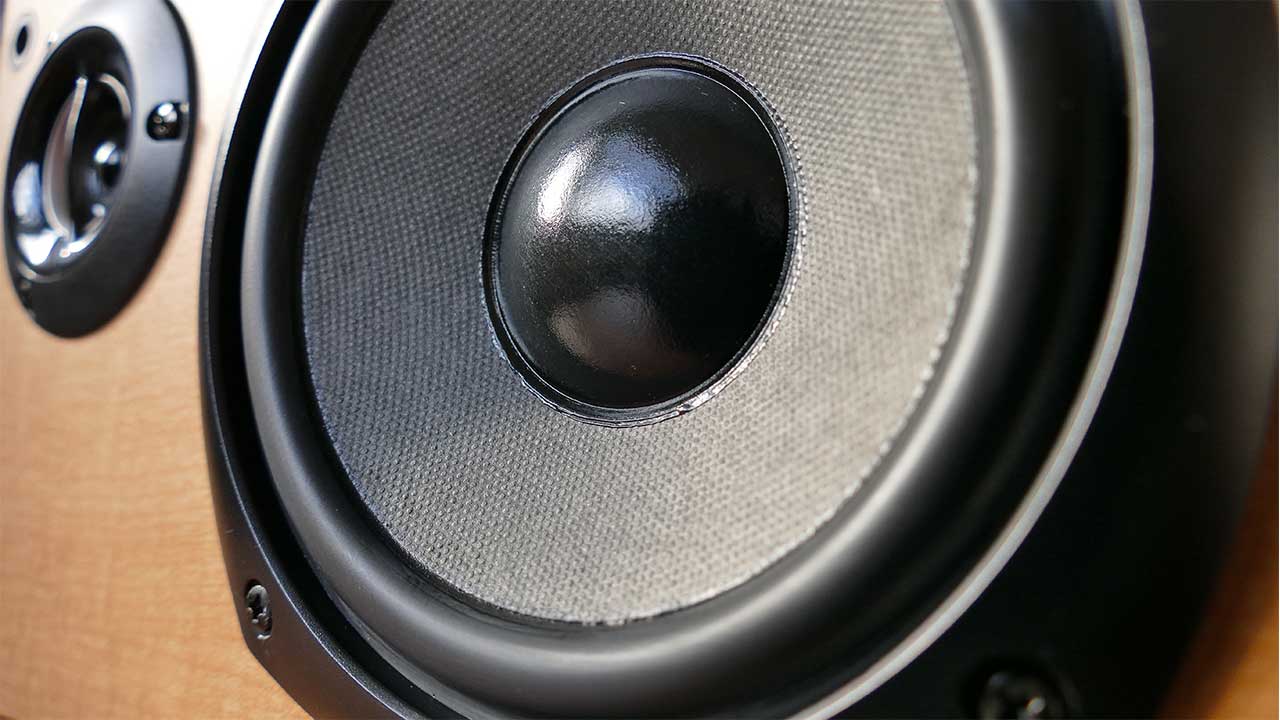 Bookshelf speakers provide that fantastic stereo sound and amplification you need for your record player in a small to medium-sized room in your apartment.
Bookshelf speakers are incredibly versatile in that they come in different shapes. And despite their name, you don't have to restrict them to bookshelves.
You can place them on various surfaces that are at the height closest to your ears to get the best possible impact from them.
They deliver better audio quality and are more efficient compared to portable and wireless units. The best part is they are not as expensive as floor speakers.
You can get fantastic quality bookshelf speakers for less than $300. Don't believe us? Well, we've put our money where our mouth is.
Therefore we've created a roundup of the best bookshelf speakers for vinyl for under $300, and many less than $200 or even $100, for your consideration.
The Best Affordable Turntable Speakers Reviewed


1. Klipsch R-15M

Do you pay extra for the price of beauty? We say you should, especially for the fantastic look of the R-15M. While this is probably the most expensive item on our best bookshelf speakers under $300 reviews, it is still at a decent price point at $150.
R-15M Speakers Overview
1-inch aluminum linear travel suspension horn-loaded tweeter
5.25-inch copper-spun IMG woofer
Rear-firing port
Consists of MDF boards covered with black vinyl
Highlights
The Klipsch R-15M is probably the most aesthetically pleasing speaker system on this list.
While others have that retro charm, the sleek black vinyl contrasting with the bright copper color of the woofer gives it a clean and elegant design. You won't find anything like it in this price range.

What are Klipsch R-15M Owners Saying? >>
It is important to note that the R-15M speakers are passive, which means you'll need an amplifier to power them.
Each speaker has the capacity of 80 Watts of continuous power output, with peak power at 340 watts.
Performance-wise, the R15-M trebles are clear, crisp, and extremely clean due to the Dynamic tractrix horn loaded tweeter. These speakers are also able to produce some deep bass despite its size.
Klipsch ensured that these speakers were capable of producing robust sound even with its affordable price tag.
The Good / What We Like
The immaculate audio that the R-15M can produce is impressive for its size. The natural sounds produced by the dynamic tractrix horn is superb.
And along with the design, this is a pair of speakers that true audiophiles would consider despite being budget speakers
The Bad / What We Don't Like
If only the R-15M had a built-in amplifier, it would have also been the best active bookshelf speaker under $300. But we really can't expect it to have everything.
Additionally, it doesn't have attachment supports and can't be wall mounted. Thus, it is limited to tables or surfaces.

Klipsch R-15M Bookshelf Speakers Review: Key Points
PROS
Incredible quality for its price
Compact and beautiful design
Extremely clear sound even at lower frequencies


CONS
Cannot be wall mounted
Passive Speakers



2. Edifier R1280T

Audiophiles are pretty hard to please. Probably none of the speakers in this lineup will be particularly impressive. But then if you're an enthusiast, you probably won't be purchasing budget speakers anyway.
The Edifier R1280T would be an excellent choice for the audiophile on a budget, as it offers a versatile spectrum and bass that is impressive for a speaker in its price range.
Overview
Attractive retro look with wood-effect vinyl MDF side panels
4-inch primary woofers and 0.5-inch silk dome tweeter
Precise control with bass, treble, and volume controls on the speakers
Dual RCA input for RCA to RCA or RCA to Aux connections
RT1280T Speaker Highlights
The Edifier company's R1280T holds the title of best-powered bookshelf speaker under 300 in our list. Aesthetic-wise, the retro wooden vinyl finish on the MDF side panels make it attractive in our book.

What Are Edifier RT1280 Listeners Saying? >>
It is a welcome departure from the all-black speakers that we see in this price range. The central area of the speakers is made of high-quality plastic.
The build is stable, which means you won't be getting issues with sound quality when you turn your volume up high.
The R1280T are not powerful enough to fill a large room, but it will work for a small- to medium-sized entertainment room or bedroom. It has excellent full and rich midrange audio, and the trebles are clear.
There are issues on the quality of the audio once you reach the lower limits of the frequency range and bass. For the price range of these speakers, you can't complain, as the quality goes beyond its price.
The Good / What We Like
The design is something we liked about the R1280T speakers, considering that all the speakers we have on this list have that black look.
The dual input is another feature we love as you can switch between audio sources seamlessly. The bass, treble, and volume controls on the back of the speakers are also a great addition.
The Bad / What We Don't Like
The distortion on lower bass levels is a minus for these speakers.

Edifier R1280T Speakers Review: Key Points
PROS
Powered bookshelf speakers
Great design
Incredible Value
Dual input


CONS
Distortion on the low bass


In case you're looking for the best Bluetooth bookshelf speaker under $300 for your turntable, you might want to look at the Edifier R1280DB, which is the R1280T with additional connections, including coaxial and Bluetooth options.

3. Micca MB42X

If you're looking for a minimalist set of budget speakers, you probably don't have to look further than the Micca MB42X.
A significant improvement from the original MB42, the addition of the 18db/Octave crossover boosted the performance of the speakers, placing it firmly among the best small bookshelf speakers under $300.
MB42X Speakers Overview
4-inch balanced woven carbon fiber woofer surrounded by rubber
Features a 0.75-inch silk dome tweeter
Highly optimized 18dB/Octave 9 element crossover
Magnetic Grill that can quickly be taken out or put on
Highlights
The Micca MB42X speakers are leaps and bounds ahead of the MB42. Interestingly enough, it only required one thing to bring about the massive improvement, the addition of the crossover.

Read the Latest Micca MB22X Reviews >>
The 18dB/Octave 9 element crossover dramatically changed the audio quality that the MB42X produced.
The image produced is incredible in that it feels like they're coming for a much broader set of speakers.
If you close your eyes, you would think that floor speakers were producing the audio, and this is a big deal considering that they are budget speakers.
Design-wise the MB42X speakers from Micca have that minimalist charm with a simple graphite laminate finish and rounded corners.
You definitely won't be buying this for aesthetic purposes. But they do perform well.
Their size at 6.5 x 5.8 x 9.5 inches means that they will practically fit anywhere and would be incognito in your room's décor.
The Good / What We Like
The sound image produced by the MB42X is incredible, and the addition of the crossover is the reason for this.
It was a welcome departure from the MB42, which performed poorly. The MB42X can match larger and more expensive speakers.
The Bad / What We Don't Like
The MB42X is not self-powered, which means it requires an amplifier or a receiver for it to play audio.
This limitation is probably a good thing anyway because you'd want to use an amplifier to boost its performance on more demanding music like hard rock if you're into it.

Micca MB42X Bookshelf Speakers Review: Key Points
PROS
Produces exceptional sound image
Compact and simple graphite laminate finish
Easy to put on and remove magnetic grills


CONS
Not self-powered
Needs boosting for more demanding audio, such as hard rock



4. Pioneer SP-BS22-LR

Andrew Jones has an incredible history when it comes to loudspeakers. He was the chief engineer of speakers for brands like KEF, Technical Audio Devices Laboratories, and infinity.
He built a reputation for himself by designing speakers that sound amazing while at the same time, being incredibly cheap.
For Pioneer Electronics, Andrew Jones designed Pioneer's SP-BS22-LR, and that alone is enough reason to include it in our review.
Overview
Features a 4" structured surface woofer with oversized magnets and vented pole piece for a better bass response
Has a 1" high-efficiency soft dome tweeter for smooth high-frequency reproduction
Utilizes a sophisticated 6-element high-quality crossover for greater accuracy
80-watt power handling
RF Molded structure that reduces distortion
SP-BS22-LR Speaker Highlights
The SP-BS22-LR sits at only 9.2 pounds. They are lightweight, and with a frame of 8.4 x 7.1 x 12.6 inches, they are incredibly compact, even for the category of bookshelf speakers.

Are Pioneer SP-BS22-LR Speakers Worth the Price? >>
Its size gives it a great advantage as far as speaker placement options go. You can place them anywhere, and you can use them for your home theater system, stereo, or even on a table with your desktop computer.
The SP-BS22-LR speakers produce amazing high-frequency audio that quickly places it on par with any of the high-fidelity bookshelf speakers in the market today.
The soft dome tweeter produces natural sounds and greatly enhances audio clarity and tone. These speakers are a testament to the engineering skills of Andrew Jones.
Unfortunately, its size, while an advantage, is also the most significant impediment to these bookshelf speakers. The SP-BS22-LR speakers do not have the driver power and capacity to generate great full-bodied base.
The 80-watt power handling is yet another detriment as it cannot produce the same strength as other speakers can.
The Good / What We Like
The SP-BS22-LR is definitely among the best sealed bookshelf speakers under 300, and it is worthy of having the name of Andrew Jones attached to it.
It's incredible how Pioneer was able to make such great sounding speakers at this price. The size allows you to place it practically anywhere without affecting the quality of the sounds it produces.
The Bad / What We Don't Like
As we mentioned, the size is also a problem because they cannot match the strength and bass quality of other speakers on the market. If you're looking for loud, fantastic, and punchy bass, this is probably not the set for you.

Pioneer SP-BS22-LR Speakers Review: Key Points
PROS
Fantastic Sound Quality
Compact and can be easily placed anywhere without affecting sound quality
Designed by Andrew Jones
Six-element high-quality crossover


CONS
Not as powerful as other speakers
Does not produce high-quality bass



5. Polk Audio T15

If you're on a budget, you're probably going to get a simple pair of speakers. But simple doesn't mean that a product can't deliver quality results. Speaker manufacturing giant, Polk Audio, proves that cheap and accessible speakers can provide high-quality audio with their T15.
Polk T15 Speakers Overview
Immersive surround sound with 0.75" Tweeter, 5.25" balance driver
Wall mountable
Part of the T-series set for a 5.1 surround sound experience
Straightforward and easy to use
Wide dispersion and great area coverage
Highlights
At first glance, you can easily see that Polk Audio T15 speakers have a classier look than most bookshelf speakers at its price range with its black wood-grain side panels. It does look decent with its grilles on.

What are Polk Audio T15 Users Saying? >>
Removing the grilles reveals a unique design with the front-mounted port found between the 5.25-inch woofer and the 0.75-inch silk tweeter. All engineered with what Polk Audio calls their proprietary Dynamic Balance technology.
The furniture grade MDF cabinet construction of the speakers reduce distortion and resonance, creating a rich and detailed sound.
Polk Audio made the T15 for dispersion. With the keyhole mount at the back of each speaker, you can easily mount it on your wall for a wide soundstage or place them as front or rear speakers on your home audio setup.
They are compatible with most home theater systems, processors, and stereos.
The Good / What We Like
I admire the simple elegance of the T15. Its clean and classy design makes it a natural fit for any home audio system. It produces full sounds and creates a wide soundstage. It has a dynamic range, and it is surprisingly loud for budget speakers.
The Bad / What We Don't Like
While the T15 does produce full sounds, they're not perfect. Audiophiles would easily be able to point out a sort of veiled or covered sound to the audio, which is mainly evident when its placed at ear level and on some specific recordings.
The later isn't a deal breaker, though, as the issue can easily be solved by mounting them higher or placing them lower than ear-level.

Polk Audio T15 Speakers Review: Key Points
PROS
Clean and classy design
Easy to mount
Straightforward and easy to use
Great price


CONS
Needs to be placed at higher or lower than ear-level elevation for the best performance
Passive speaker



Small Shelf Speakers Buyer's Guide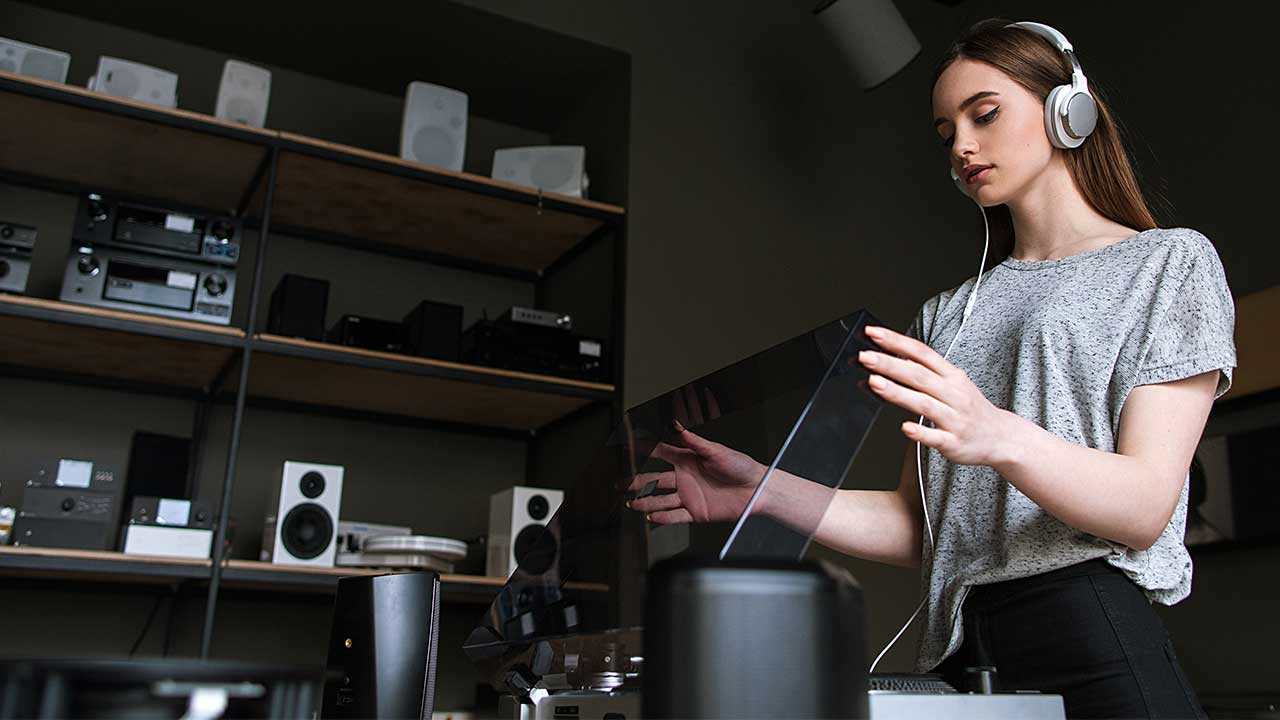 Some people are content with built-in speakers on their TV and laptops, or to go out and buy cheap speakers. But let us tell you, there is no better feeling in the world for someone who appreciates quality audio than switching from cheap speakers to a true hi-fi speaker setup.
Even if you're not an audiophile, the ability to hear every little thump, boom, and rumble in a movie, a television show, or a triple-A game, is enough to send chills running down your spine.
So, if you're that person who truly values more precise and high-quality audio, then you need to understand what considerations you need to make. You need to know what features you need to look for when purchasing your bookshelf speakers.
Environment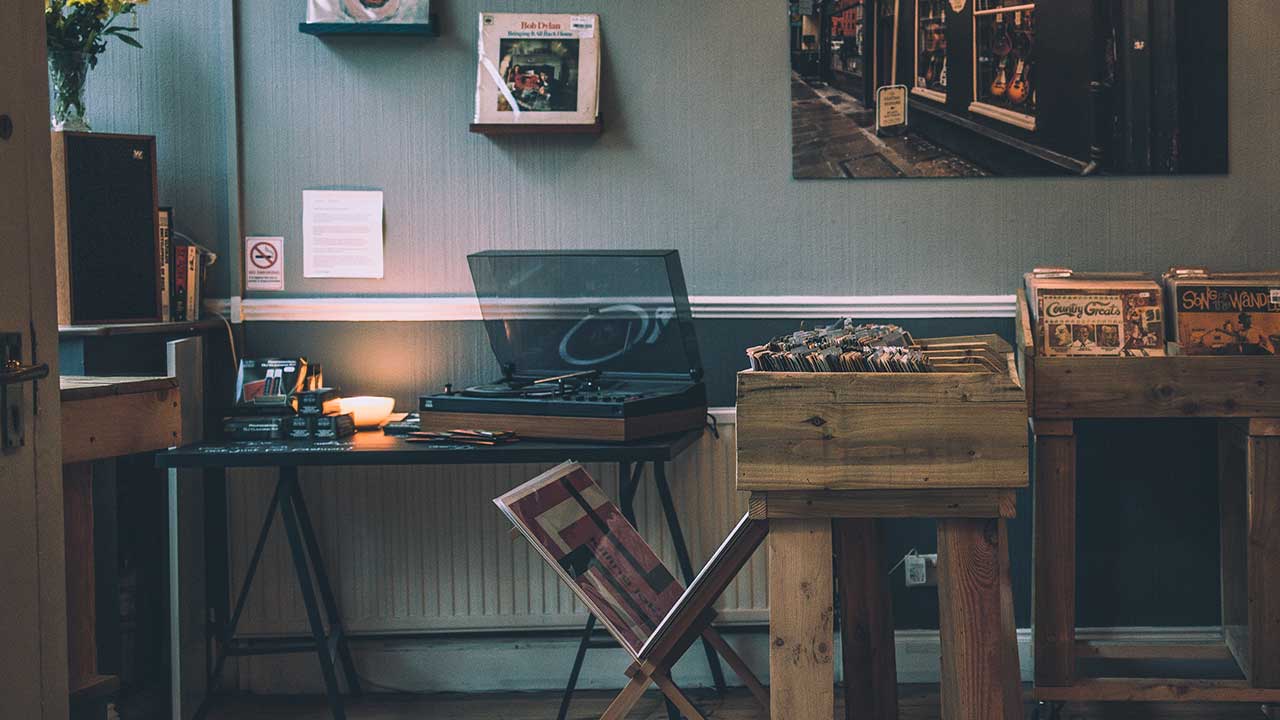 One of the first considerations that you need to make is the location where you will be placing your speakers. If you plan on connecting them to your new record player, using them in a small room, then purchasing big and powerful bookshelf speakers won't do you any good.
The waves will bounce off the walls immediately and muddle the audio. On the opposite end, small compact speakers won't do well in large rooms either. The sound will be weak and will, therefore, render the speakers ineffective.
Speaker Specs
Speakers have a myriad of features and specs such as those offered by Klipsch, but the most important aspects to consider are the following:
Are they active or passive?
The type of amplifier needed
The driver sizes
Power output
Input and Output Types
Impedance
Frequency Range
These are all vital features you need to look into as these will affect the quality of the sound produced by the speakers and whether you need extra accessories to use them.
Your Preference
Several things fall in this category, the first being the aesthetics. Is it essential that your speakers match the décor of the room, or are you just looking for performance?
The latter is a crucial consideration as there might be some tradeoffs in features and price if you're looking for bookshelf speakers that are pleasing to the eyes.
Second, you might not have enough space in your room or on your desk. You may want to mount your speakers on the wall. Some speakers have attachments or designs that easily allow for this.
For other speakers, you may need to purchase additional accessories to mount them on the wall.
Lastly, your taste in music is vital to your choice of speakers. If you're into dubstep and techno, you would want to purchase bookshelf speakers that can give you that powerful bass with no distortion.
If your taste is for classical music or jazz, then your speakers should be able to produce clean and clear mid- and high- level frequencies.

Bookshelf Speaker FAQs
Does Bigger Mean Better for Bookshelf Speakers?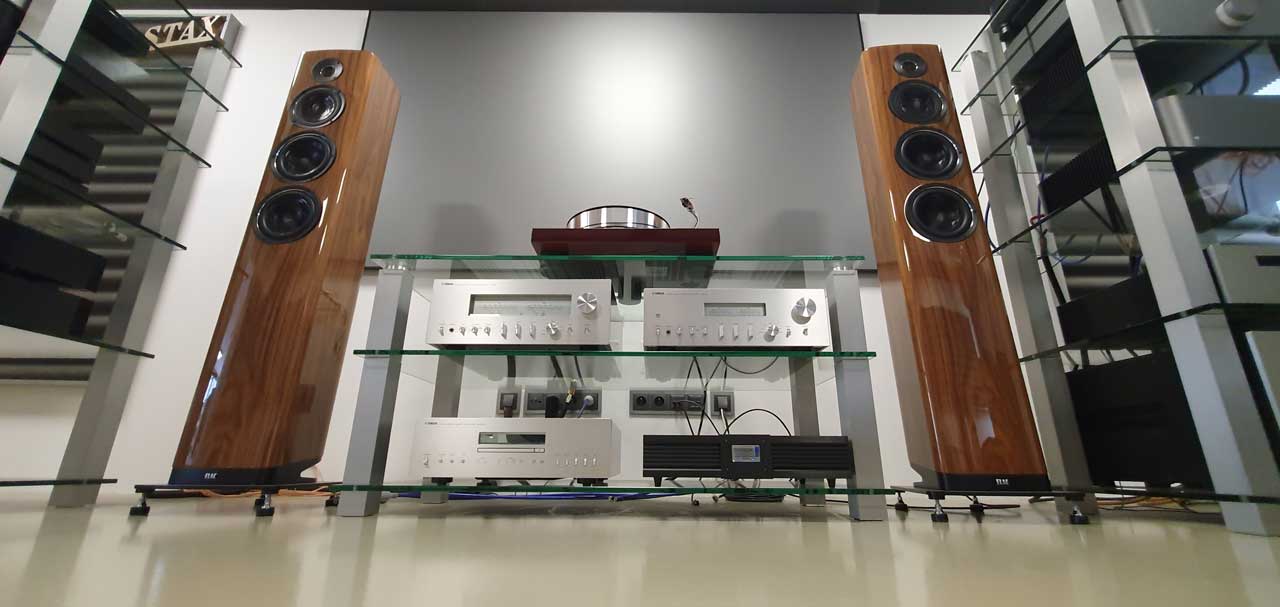 Bigger doesn't necessarily mean better; it comes down to the quality of the speakers and where you want to place them.
Admittedly, bookshelf speakers won't ever be able to match the audio quality and the volume that floor speakers produce. But the reason you're buying bookshelf speakers is to maximize the space in your home.
What Is Sound Image and Sound Stage?
Sound stage and sound image vary from one personal definition to another. But let us consider it as the raw depth of the sound or the picture that the music portrays.
The spatial locations of the sound sources are essential, and that's why surround sound exists. Hearing that sound creep up from behind you gives you that immersive feeling. A great set of speakers should be able to provide you with that mental audio image.
What Is the Difference Between Active and Passive Speakers?
This one is relatively straightforward. Passive speakers require a separate amplifier to power them. They also need to be plugged to the amp via speaker cables to be able to transfer the sound from the amps to the speakers.
On the other hand, an active speaker is essentially an all-in-one system that has a built power amplifier. A dynamic speaker needs a power source such as a wall socket, or a battery in some cases, to power it.
What Is Impedance, and Why Is It Essential in Speakers?
The impedance spec on a speaker tells you how much electric current will flow through a set of speakers at a specific voltage. A speaker with higher impedance, say 8 ohms, extracts less power from your amplifier than a 4-ohm impedance speaker.
The latter is crucial because most people have no idea how to combine speakers safely and end up destroying either their amplifier or their speakers.
If you want to learn more about using multiple speakers, you can use this nifty guide. It will help you figure out impedance and keep you from blowing your precious equipment.



Our Top Choices for Good Bookshelf Speakers:
Best Overall Bookshelf Speaker
Speakers With The Most Features
Best Budget Bookshelf Speakers


Final Verdict: Who Makes the Best Bookshelf Speaker for Vinyl?
Now that we've run through our reviews of the best budget bookshelf speakers for vinyl, which of these speakers is the best among the rest?
The winner is the Klipsch R-15M. The sounds produced through the Tractrix Horn-Loaded Linear Travel Suspension Tweeter are immaculate. The other speakers on this list cannot match the natural sounds produced by these speakers on low-, mid-, and high-range frequencies.
The design is excellent as well. It's a welcome change from other pure black speakers in the market. It may be a bit more expensive than other speakers on this list, but it will give you the most bang for your buck.
Our #1 Pick
The Klipsch R-15M Bookshelf Speaker

What Do Klipsch R-15M Listeners Think? >>
Overall Average Build Quality

Overall Average Sound Quality

Overall Average Value Factor
Summary
Overall Average Score: